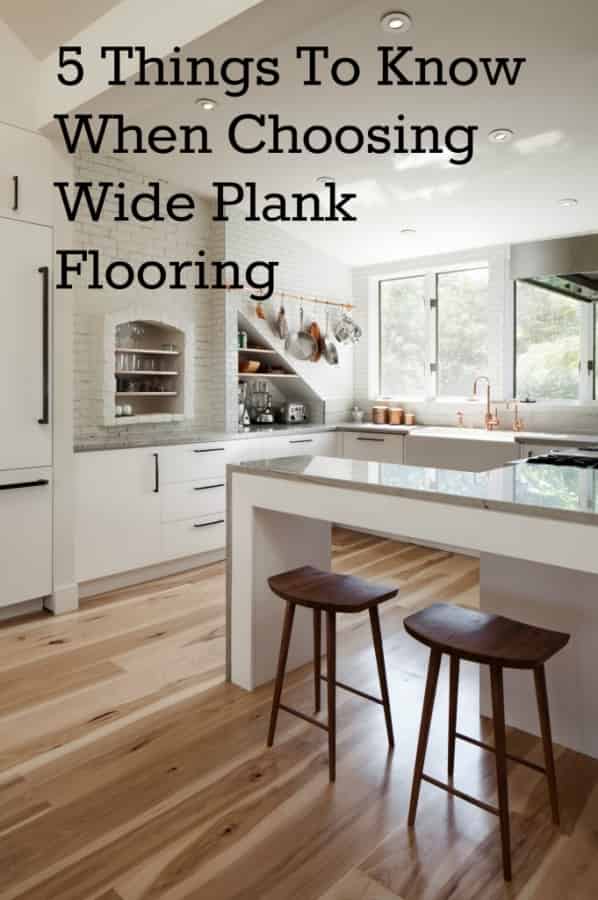 Choosing wide plank flooring? Here are five points to keep in mind.
1. Know the size of your project. When choosing wide plank flooring, first estimate the square footage you will need based on your room's dimensions, then add 10-15 percent, depending on the shape of the rooms. Your sawmill or supplier will need to know your square footage needs to determine whether they have enough material in inventory to process your order ASAP. Also be sure your site conditions are appropriate for wood flooring (for example, installing solid wood floors below grade is not recommended).
2. Think about wood species. Spend some time browsing photos of different wood species, and learn about the properties of the woods. Are you choosing a species of wide plank flooring that makes sense for your needs? (If you are a perfectionist who can't stand the look of distressed floors, you probably want to go with a harder wood that won't show wear easily, like Ash, Red Oak, White Oak or Maple.)
Don't get too hung up on the color of a particular floor you see in a photo, as the same wood can look very different depending on the finish you choose. Applying a stain can also change the color of a floor dramatically. You may want to experiment with different finishes to make sure you get the look you like best. At our sawmill, Hull Forest Products, we offer free unfinished samples – just go into one of our species galleries, click on a photo, and select the "more details" button to order samples of any floor.
Figure 2, below, shows the range of coloration between various types of clear satin sheen finishes. The finishes were applied to samples of our unfinished Select grade White Oak flooring.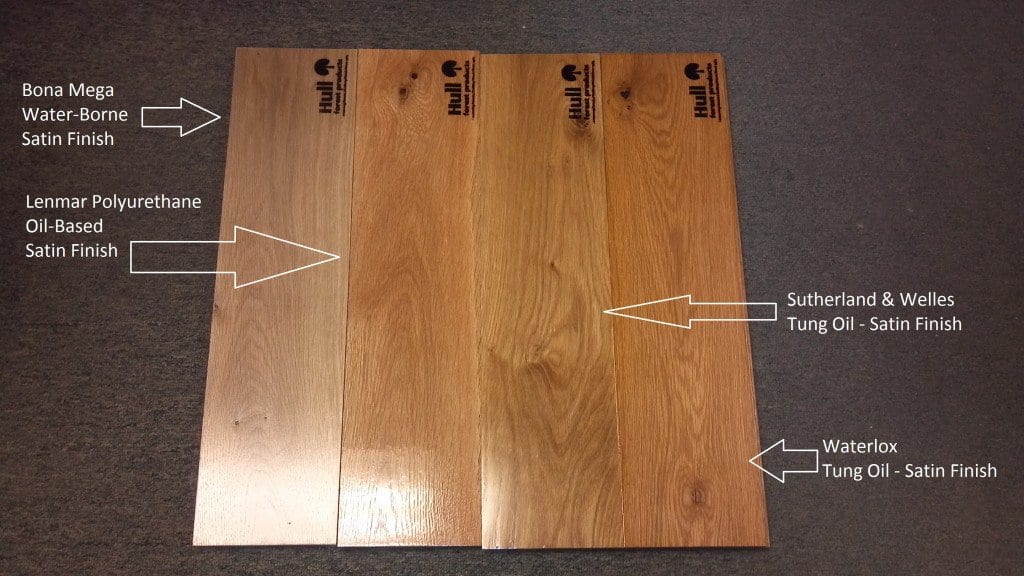 3. Consider grades of wood when choosing wide plank flooring. Once you've decided on a species of wood, you'll have a choice of grades within that species. All of our flooring grades perform well; the grade is purely a matter of style and cost. We call wood with clear grain and few to no knots "Select" grade. Wood with natural character markings like knots or bark pocket is called "Natural" grade. Premium grade is a midpoint between these two grades.
4. Consider plank widths. Plank widths affect the price of your floor and they have a big visual impact as well. Choosing a range of plank widths (known as "random widths") is less expensive than requesting floor boards that are all 7″ wide, for example. This is because the material does not have to be sorted as much or ripped to 7 inches. Figure 3, below, illustrates the look of a floor with random widths. The plank widths are a mix of 9-14 inches.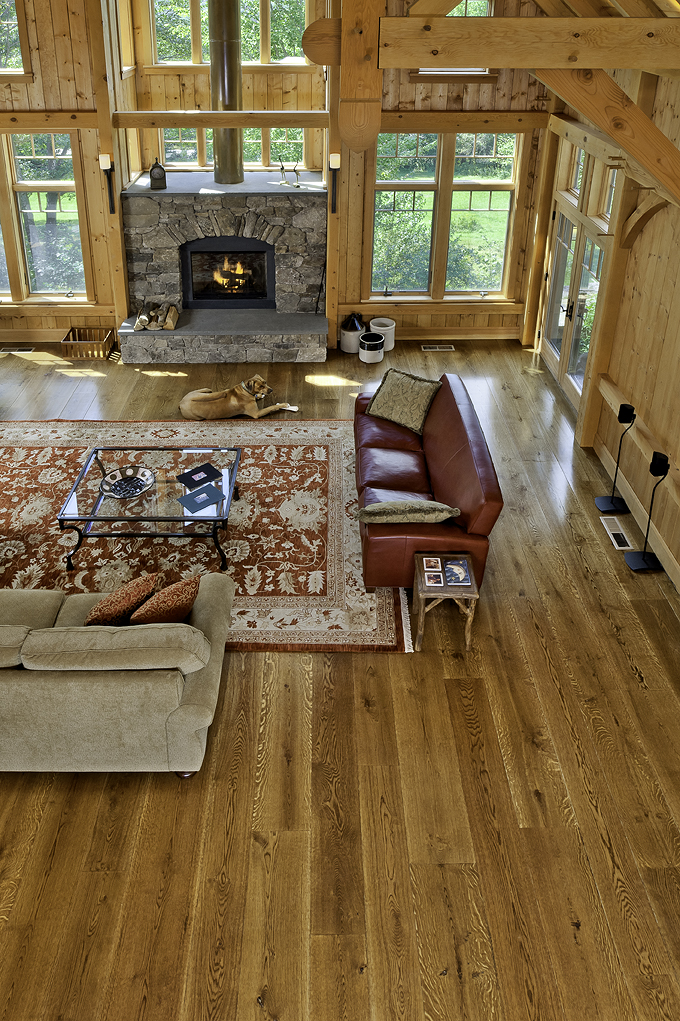 Compare the look of the random width floor boards in Figure 3 to the floor shown in Figure 4, below, which features plainsawn White Oak floor planks that are each 10 inches wide. This gives you an idea of the visual impact of random widths vs. equivalent widths.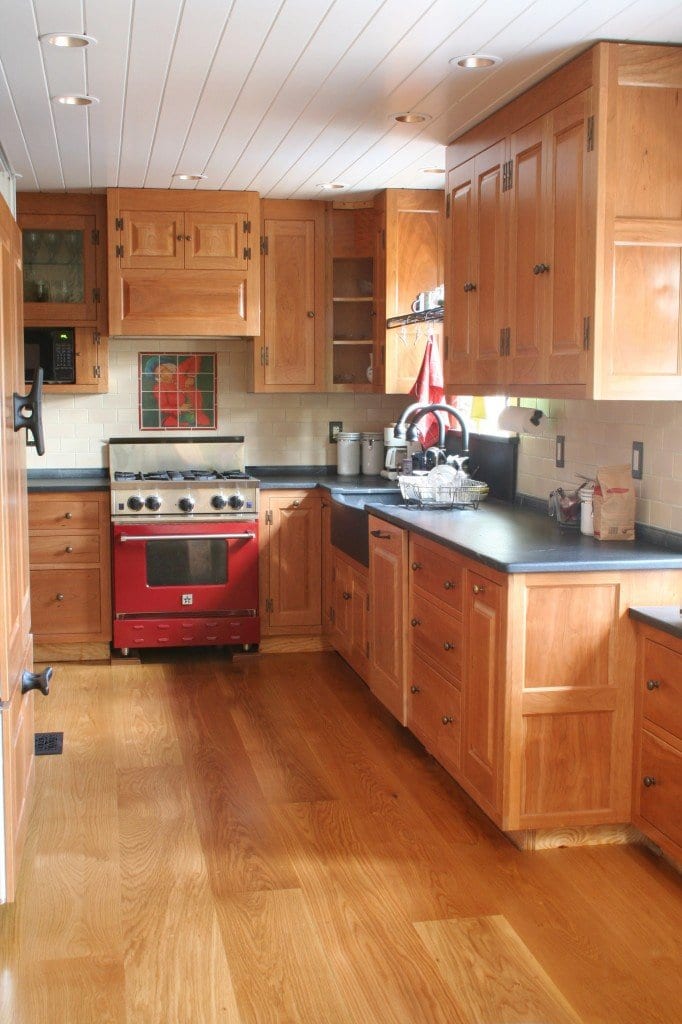 5. Do you want unfinished wood flooring or prefinished wood flooring? In some cases, such as an apartment in a high rise that doesn't allow on-site wood finishing, this question may already be answered for you. It may depend on whether you are building a new home or already living in an existing one. The up-front cost of prefinished flooring is higher. On the other hand, if you are hiring a professional to finish your floor on site, there is a cost and an inconvenience factor associated with that, too. Some people prefer the look of a site-finished wood floor because it will have a snug, square edge with no bevel, compared to a prefinished floor, which will have a slight microbeveled edge on the long sides of the planks. You also have a greater range of finish options when site-finishing your wood floor. It's up to you, so weigh your options.
Shop Our Wide Plank Wood Floors
Related posts:
Choosing a Wood Floor for Your Kitchen
Why Plank Length Matters in Wood Flooring
As always, we are here to answer your questions! Happy browsing, and when you're ready to find the perfect wood floor for your home, give us a call or send us an email. 1-800-928-9602 Browse wide plank wood floors anytime at hullforest.com.