Hull Forest Products – Forestry & Logging Services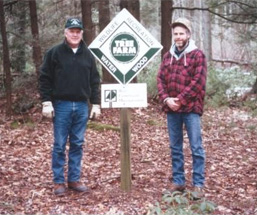 Serving Forestland Owners in New England Since 1965 – Helping You Keep Your Forest as a Forest
Hull Forest Products has received the Aldo Leopold Award and the EPA's Environmental Merit Award for helping to promote and preserve working forests.
Are you a landowner looking for help with logging / timber harvesting and forest mangement in Connecticut, Massachusetts, Rhode Island, New Hampshire, Vermont, southern Maine, or eastern New York? We provide woodland management and timber harvesting services through our state licensed foresters and harvesters. We will help you grow beauty and value in your woodland.
The Hull forestry & logging department of Hull Forest Products manages over 30,000 acres of woodlands for clients ranging from small landowners to nonprofit organizations to municipal agencies. Our certified professional foresters help landowners understand their forestland, identify goals for their property, and achieve them.
Contact one of our state-licensed foresters today to schedule a consultation.
Please note: Hull Forestry does not do arborist work or remove dooryard trees. Landowners with a minimum of 10 acres are encouraged to contact us for management services.
Contact Hull Forestry
(860) 974-0127
Main Office:
101 Hampton Road
Pomfret Center, CT 06259
U.S.A.
(860) 974-0127

Western MA office:
One Station Road
Russell, MA 01071
U.S.A.
(413) 862-3340
" I think the biggest challenge facing private forest management is the degree to which private forests are undervalued. Private forests provide so many ecological, aesthetic, and recreational benefits that aren't adequately accounted for in our country, and this undervaluation artificially inflates the economic incentive to convert and develop forestland for other uses."
— David Hobson, former Forest Manager at Yale University and Hull Forest Products forester.
Woodland Management and Forest Stewardship Plans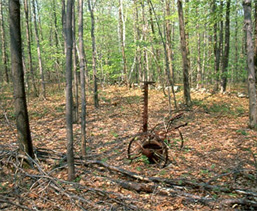 Do you want to manage your woodland assets for tax purposes, income, wildlife enhancement, or recreation? Our foresters will help you create and implement management and stewardship plans that will meet your goals.
Our foresters prepare and file detailed forest management and stewardship plans that develop and implement land use programs that meet multiple goals and comply with state regulations, including Chapter 61 plans. These plans take into account forest health, soil and stand types, terrain, and plant and animal life. Landowners receive maps of their land, confirmation of their property boundaries, and information about their forest, including timber volumes and values. Hull Forest Products also conducts timber harvests and timber stand improvement work for clients interested in these services.
Unlike many consulting foresters, who come and go, we have had a solid team of forestry professionals since the 1960s. Our foresters build relationships with landowners and are prepared to help them for the long-term. Many of our clients have been with us for over 30 years and successive timber harvests, enabling us to develop a unique relationship with them and their land.
Learn more:
Learn more about the environmental and financial benefits of forest management
Take a tour of a client woodland and learn the basics of woodland management:

Timber Harvests / Logging
For over four decades Hull Forest Products has conducted careful timber harvests that follow detailed forestry prescriptions set by our licensed foresters and approved by state foresters in MA, CT, RI, NH, VT, ME, and NY. Our experienced timber harvesting professionals follow best management practices and work hard to deliver the best value for clients as well as the best outcome for the forest. Our logging crews work with a variety of equipment that is matched to the unique terrain and job site conditions of your forest. You won't find a more dedicated team of woods workers, and you can rest assured knowing that your woods are in good hands.
Forestry and Timber Harvesting Testimonials
In addition to buying your standing timber, we purchase logs roadside or delivered.
Forestland / Timber Appraisals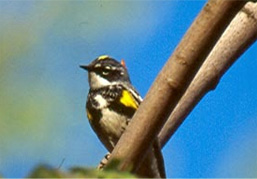 We conduct forest appraisals for a wide range of public and private clients who may be dividing or selling their assets, or making a donation of forestland to a land trust or conservation agency.
Stewardship Planning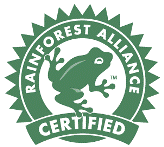 Holding onto your family land takes planning and vision; let our forest management planning help you achieve your goals. From recreational leasing to the donation of development rights, we are forest conservation innovators with over 9,000 acres under conservation easement. Let our experience work for you.
We Buy Forestland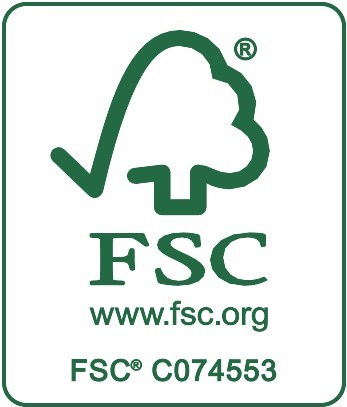 Hull Forestlands purchases forestland for long-term forest management and conservation. If you have 100 acres or more and are interested in seeing it preserved as a working woodland, please contact us.
The Hull Forestlands
Our own forestland is located in the Hilltown and Berkshire regions of western Massachusetts and the Quinebaug Highlands region of eastern Connecticut. Over 2/3 of the land owned by Hull Forestlands is FSC forest management/chain of custody certified by Rainforest Alliance.
Hull Forest Products is a proud contributor to the working landscape of protected forests that characterize rural New England. Our ongoing forest conservation efforts have permanently protected thousands of acres of working forests. We have forged partnerships with the Nature Conservancy, Norcross Wildlife Foundation, New England Forestry Foundation, and others who recognize that private forests provide public benefits that make them important to our region as a whole.
Hull Forest Products
Our family business connects us to the entire lifecyle of the forest. We are tree farmers, foresters, sawyers, and craftsmen.
In addition to providing forestry services, we manufacture heirloom quality floors, post and beam timbers, and other products from local forests. When you sell wood to us, engage our services, or buy our products, you support sustainable forestry practices and help ensure the long-term survival of our region's forests. By sustaining the market for local forest products, you encourage New England landowners to keep their forests instead of selling them for development. This is important because the number one threat to southern New England's forests today is development.
Forests are complex ecosystems that enhance our air and water quality, provide plant and wildlife habitat, sequester carbon, and offer recreational opportunity, rural character, and open space as well as forest products to meet the needs of society. We are proud to care for the region's forests so they can always be productive.
See What We Make with Your Timber: Watch a Video of the Process from Forest to Floor