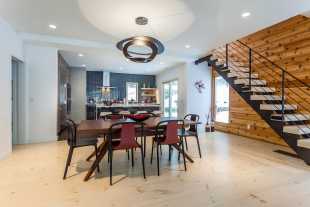 Clients came to architects David Burdett and Stefanie Werner of DAS Studio in NYC with a design dilemma: their lakefront house did not take advantage of the property's views. And the building was divided into many small rooms, creating awkward spaces that were not functional for contemporary living. The clients wanted a clean, light, and modern aesthetic, but they also wanted to pay tribute to their home's rural setting and past.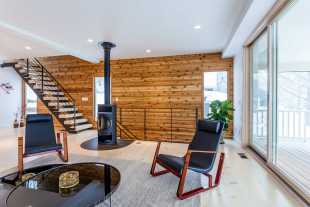 The solution that DAS crafted involved gutting the house to create new, larger interior spaces that maximized the lake views. To honor the homeowner's modern aesthetic while simultaneously acknowledging the home's rural location, they came up with the idea to use a very traditional wood floor, wide plank pine flooring, but to finish the floor with a white stain for a light, clean, modern look. The homeowners, who were both actively involved in researching and selecting the products used in their home, turned to a local sawmill, Hull Forest Products in Pomfret, Connecticut, to make their wood floors. Hull Forest Products, which ships its floors mill-direct nationwide, was able to supply wide pine floors up to 19 inches wide with plank lengths of 12+ feet.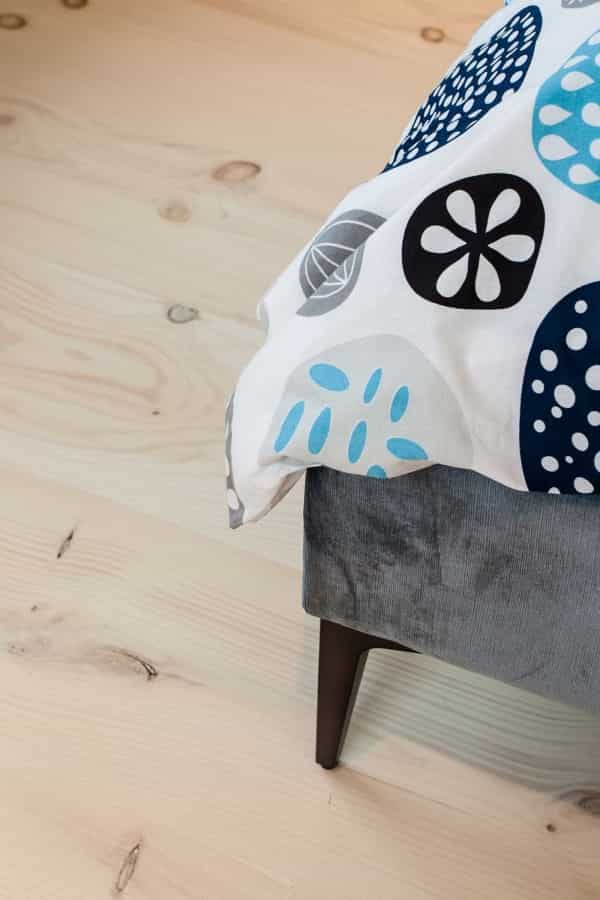 To achieve the look shown above, the floor was stained with one coat of Duraseal Country White. Then the floor was lightly buffed and sanded, and another coat of Country White was applied. The floor was then finished with four coats of Duraseal Traffic water based poly, satin finish. The grain pattern of the pine floors and the white coloring were a perfect match to the project's design criteria.
To link the three floors of the house functionally and aesthetically, the homeowners commissioned custom thick stair treads from Hull Forest Products, who made them from the same wood used on the floors. The stair treads are a perfect match for the floors, and they create a seamless flow between the home's three levels. The stairs function as a bridge between floors and time periods, for, as Burdett points out, "the stair design contrasts the chunky heaviness of the solid wood treads with the slender detailing of the [modern] steel stringers and balustrade."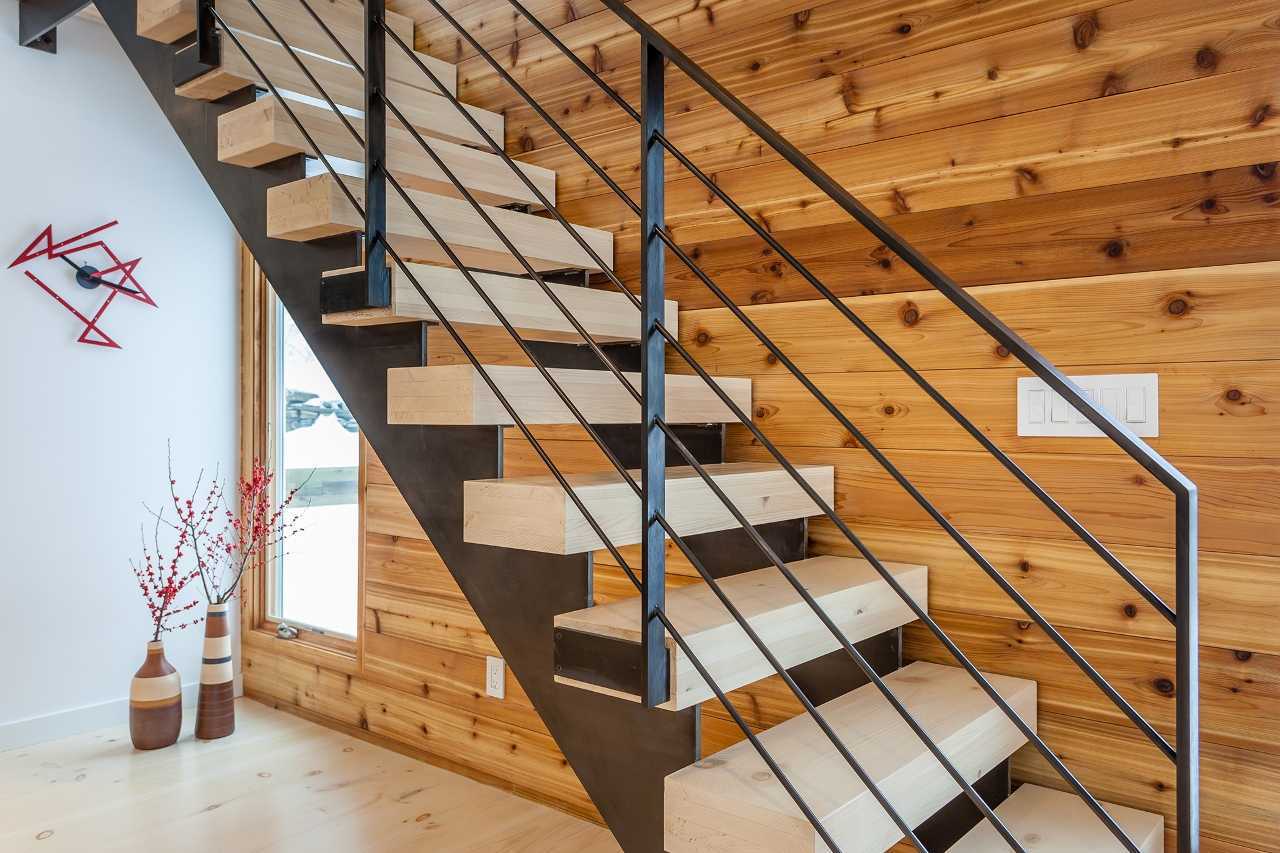 The completed house, with work done by West Mountain Builders of Washington, Connecticut, displays the successfully executed design and vision in every photo. As Burdett says, "It is a contemporary renovation of an older house, working with existing proportions and heights to achieve a contemporary living space that is respectful of the original house." The home is a poster child for how to reconfigure an old house to be a gracious and suitable host for a whole new generation.
Resources:
Custom wide plank floors and stairs by Hull Forest Products, CT, www.hullforest.com
Design by DAS Studio, David Burdett and Stefanie Werner, www.das-studio.us
Construction by West Mountain Builders, Washington, CT
Photos by Michael Bowman Photography, CT