Looking for a modern kitchen that's also cozy ? Consider adding wood flooring. For a primer on how to warm up an industrial space with warm wood tones, check out this white kitchen in Boston's South End. The cooler elements (white brick, white macaubus quartzite, white cabinets) juxtapose with the warm variegation of the Hickory wide plank floors, upping the cozy factor. The copper faucet and pot rail add another warm element.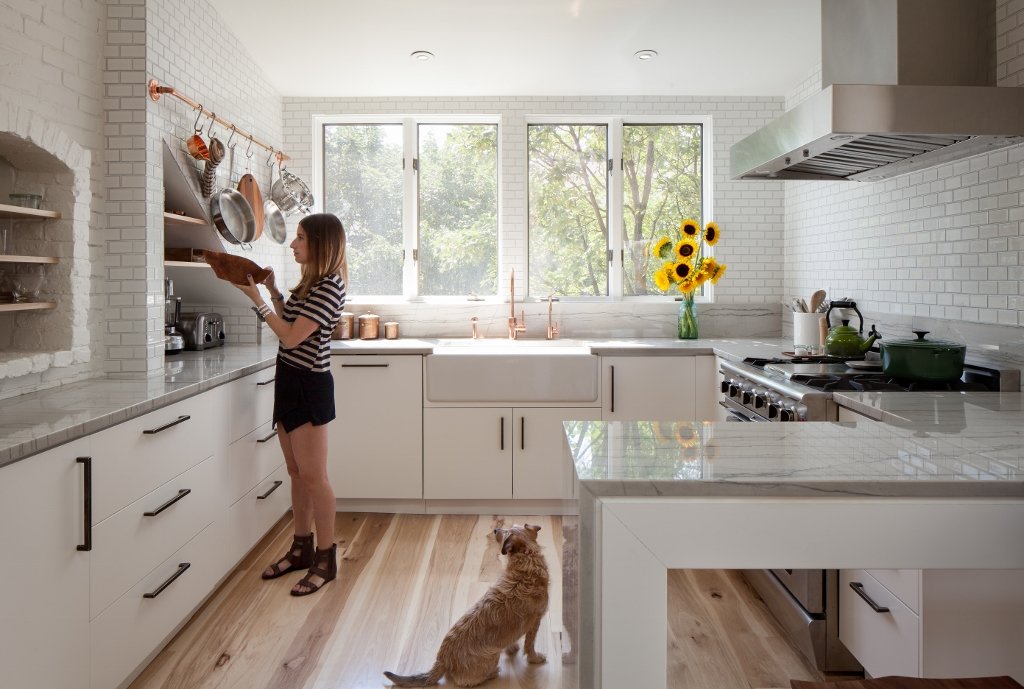 Chris Greenawalt of Bunker Workshop in Charlestown, MA, transformed the space's quirks, including an old pizza oven and a triangular shaped alcove, into functional shelving (made from leftover hickory flooring) and extra storage space. With no upper cabinets, the space is open and filled with natural light.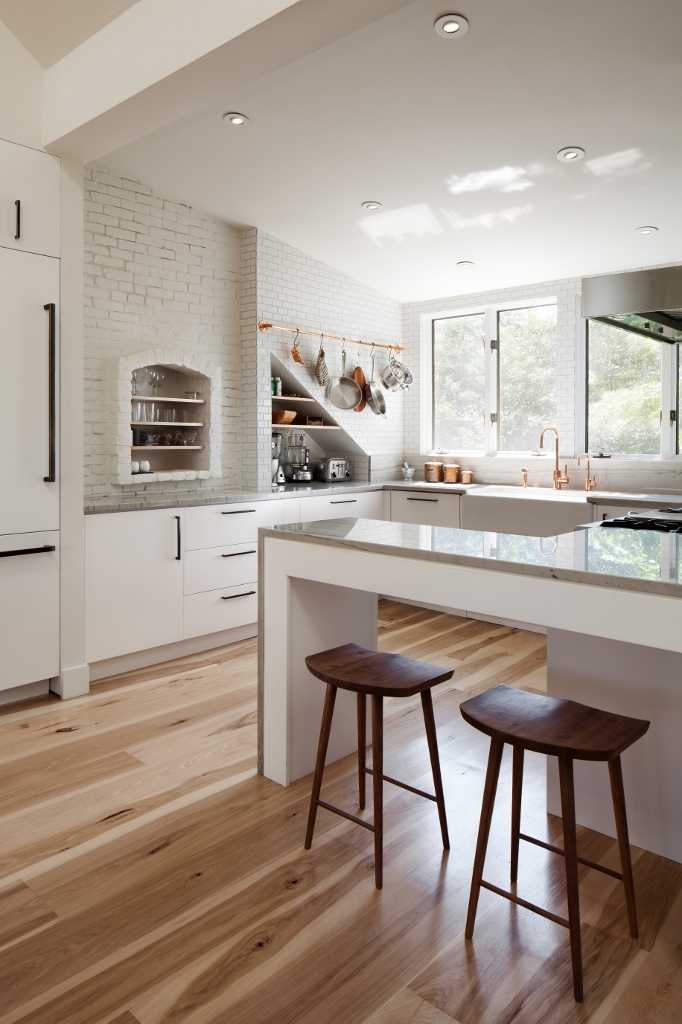 The homeowners used Hickory flooring throughout to add a warm lived-in feel to an otherwise industrial and modern space and help pull the look together. The warm toned wood continues up the stairs with modern square edge and square ended Hickory treads and risers laid over white painted wood. The high color contrast between the light sapwood and the darker heartwood in the Hickory flooring and stairs adds texture and warmth–like a cozy blanket–preventing the space from feeling stark.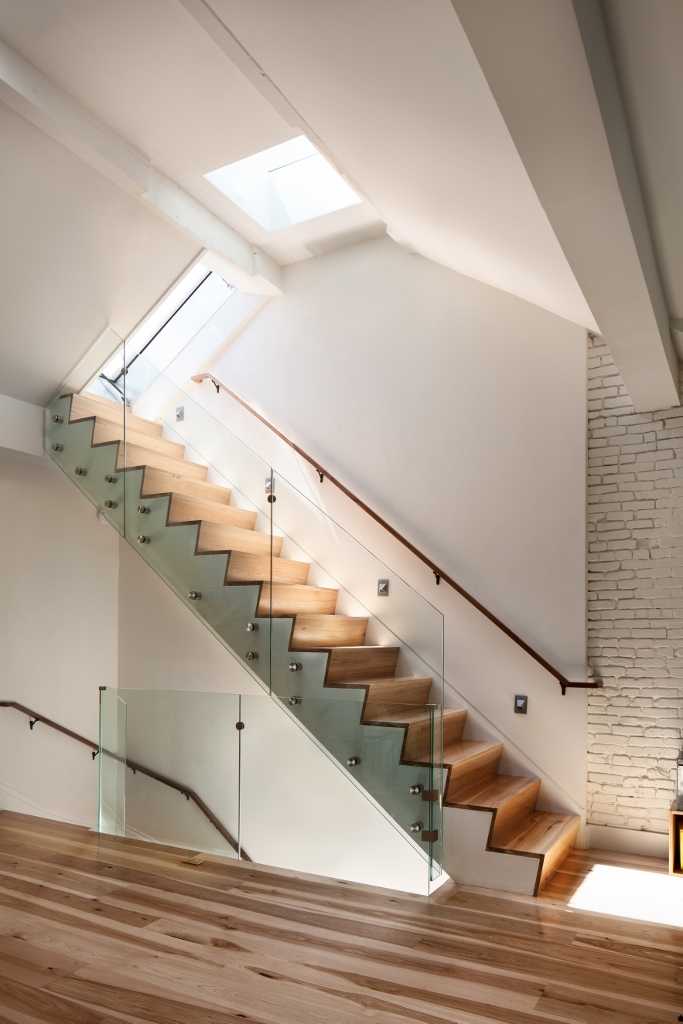 The original stairway in the home was traditional, and the homeowners wanted to modernize it, but due to building codes, they could not change the footprint of the original steps. Together with their c0ntractor, Michel Beaudry, and their architect, Bunker Workshop, they devised a zig-zag pattern that ensured each tread was the same size as it had been previously, but with a modern line and no overhanging nosing. Hull Forest Products custom milled the Hickory treads and risers to their specifications.
The homeowners wanted to source their floors locally, which led to their decision to choose Hull Forest Products, the largest sawmill in the greater Boston area, and a producer of custom-milled wide plank floors and stairs from local wood. "We absolutely love our floors," say the homeowners, who completed their home renovation in 2014. "Their character is one of the favorite characteristics of our home."
The wood flooring and stair parts shown in the photos above are Hull Forest Products's natural grade Hickory, with knots and color variation, finished with a water based poly. No stain was used. Some of the knots were defected out by the installer to create a cleaner look that is closer to a premium rather than a natural grade floor.
This apartment has been featured in The Boston Globe, Apartment Therapy, and The Anatomy of Design.