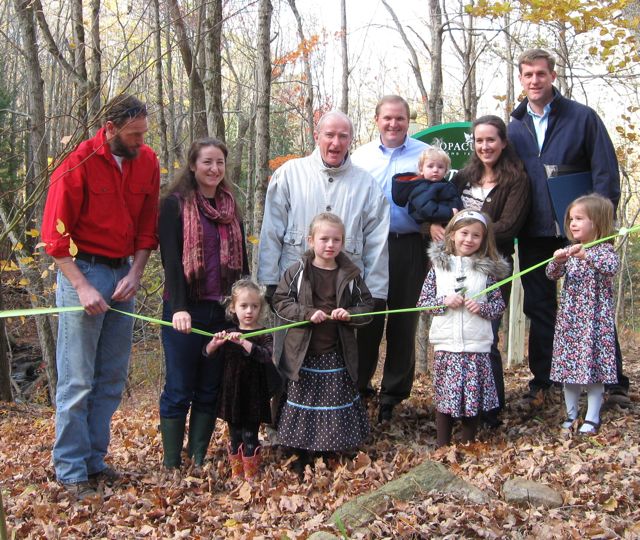 October 2010-
The Hull family has donated a 3.3 acre parcel in Holland, Massachusettts, comprising May Brook Glen to the Opacum Land Trust in order to see the parcel protected from development.
May Brook Glen has over 1,000 feet of frontage on May Brook, which rushes and tumbles over rapids in May Brook Glen and then flows into Holland's greatest recreational asset, Hamilton Reservoir. The property includes a deep, cool hemlock shaded gorge with massive boulders that contour the river.
The land also holds an important piece of history for the Town of Holland. There are remains of a dam on the property built by Captain Nehemiah May (1730-1793), a signer of the petition to form the Town of Holland. Captain May also served as the first selectman for Holland in 1785.
The donation of this potentially developable parcel to Opacum preserves both scenic and historical resources, and will aid in protecting the water quality of Hamilton Reservoir, part of the Quinebaug River. For more information, visit the Opacum Land Trust online at www.opacumlt.org.