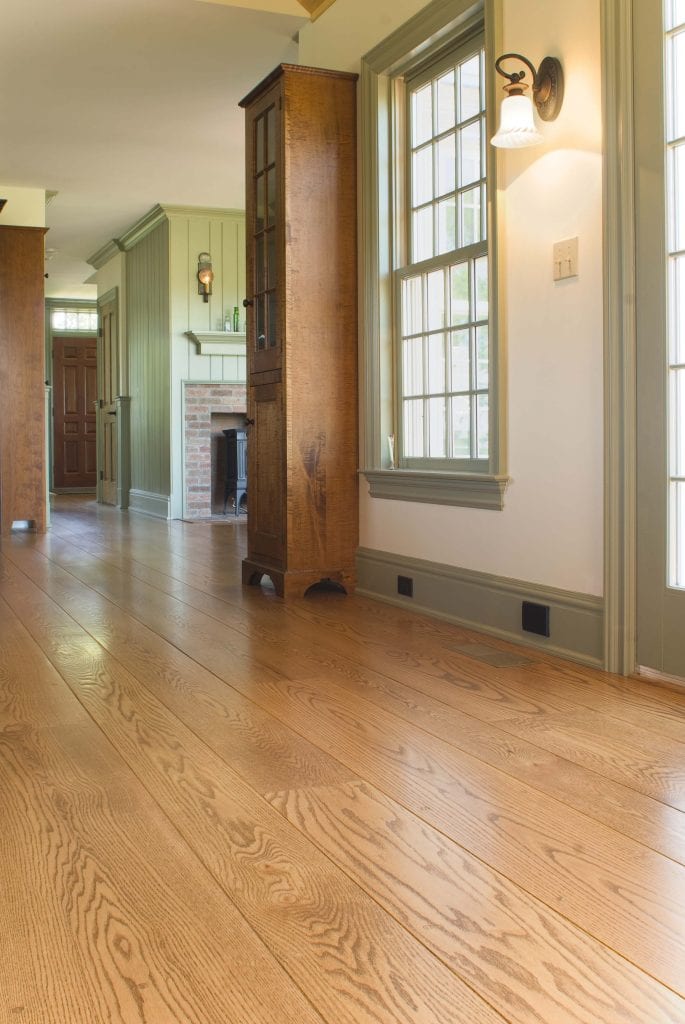 Oak. Quercus.
How do you tell one oak wide plank floor from another? And what is the difference between red oak and white oak wide plank flooring? Well, for one thing, there is the price tag (red oak generally costs less than white oak.) Appearance wise, red oak tends to have ruddy undertones that are pinkish to red, while white oak's undertones tend to be more gray to brown. But it is not always easy to distinguish the two. With the application of stain and/or finish, each can be made to look more like the other.
A more accurate way of distinguishing these two species within the Oak genus is by comparing ray length. Rays are vascular tissues in the tree. (Think of them as drinking straws transporting food, water, nutrients, and minerals to all parts of the tree.) In flatsawn wood, these rays appear as horizontal lines, while in quartersawn wood, they can appear as wavy lines. The rays of red oak are noticeably shorter than those of white oak. (Compare figures 1 and 2 below).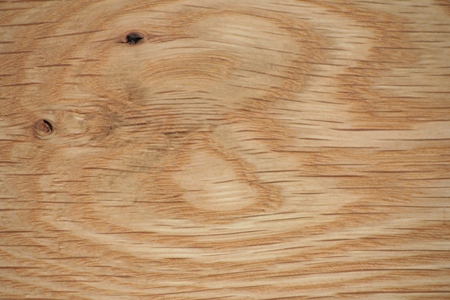 Differences in ray length are most obvious when you can compare red oak and white oak boards side by side.
It's no secret in the flooring world that red oak, for over a decade, has been the poor cousin in the oak family, taking a backseat to its more popular relative, white oak. This trend reflected a backlash against the ubiquity of red oak strip flooring (which once accounted for the majority of flooring installations in the United States). But when you enter the realm of wide plank flooring, red oak becomes something very uncommon. Wide plank red oak flooring shows off the bold cathedral grain of oak in a way that is simply not possible with the narrow boards of strip flooring, which means that wide plank red oak flooring looks very different from 95 percent of the red oak floors in the world today. Personally, we feel the bias against red oak is unjustified and that it is just as beautiful as white oak.
You may be wondering how the subtle differences between red and white oak translate to the appearance of an entire floor, so here are some photos that can help. For comparison purposes, both figures 3 and 4 below show select grade oak floors with an oil-based clear poly finish.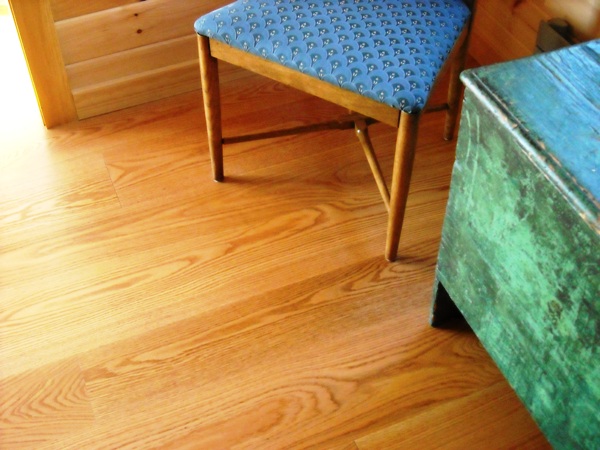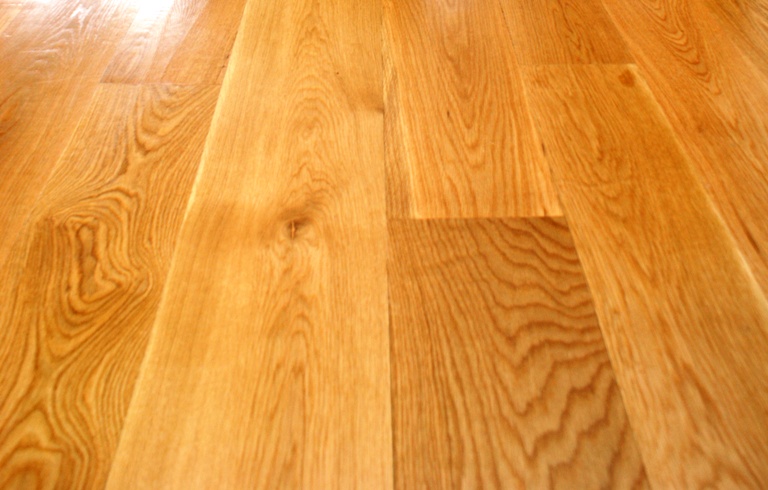 As you can see, with a clear oil-based poly finish, the red and white oak floors look very similar. The oil-based finishes are known for imparting an amber or yellowish glow. In contrast, water-based finishes give you more of a clear coat over the natural wood and do not amber with age. Here are some examples of red oak and white oak with clear water-based finishes: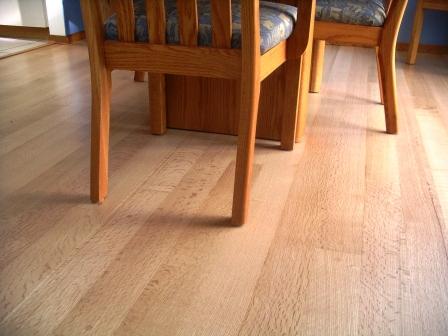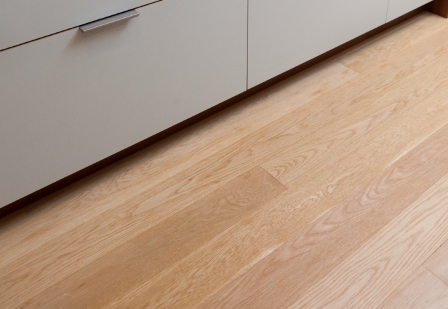 The end result from the water-based poly finish is a much paler floor in both cases, as shown in Figures 5 and 6 above. Now let's see what happens when red and white oak are given a stain before being finished. The large pores in oak are particularly receptive to stain, so whether you start with red oak or white oak, a wide variety of color can be achieved, from pickled white to dark espresso.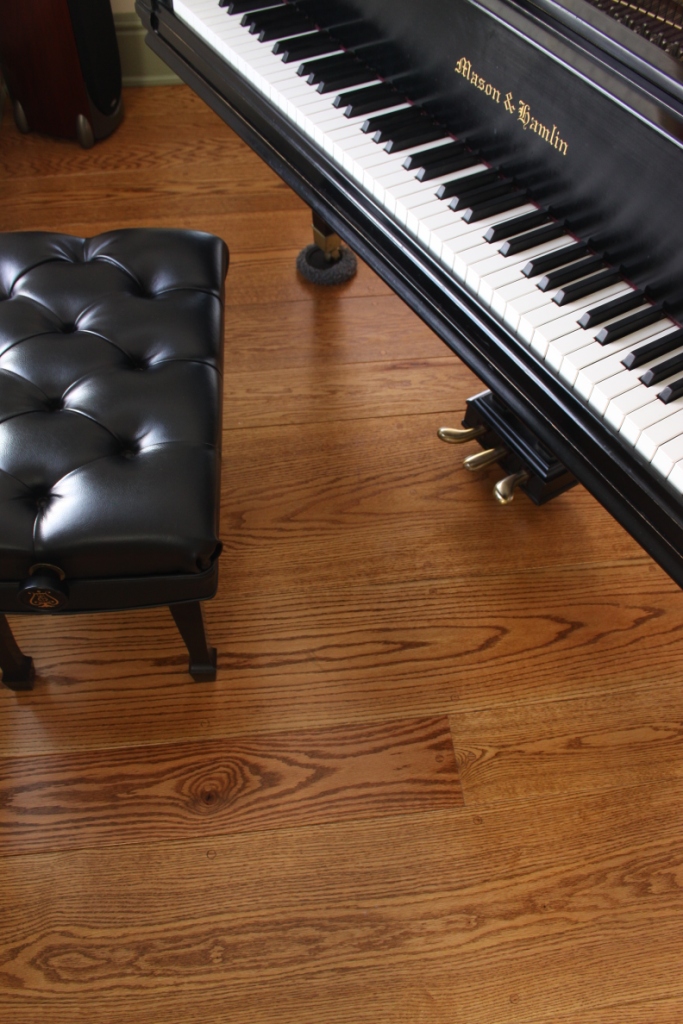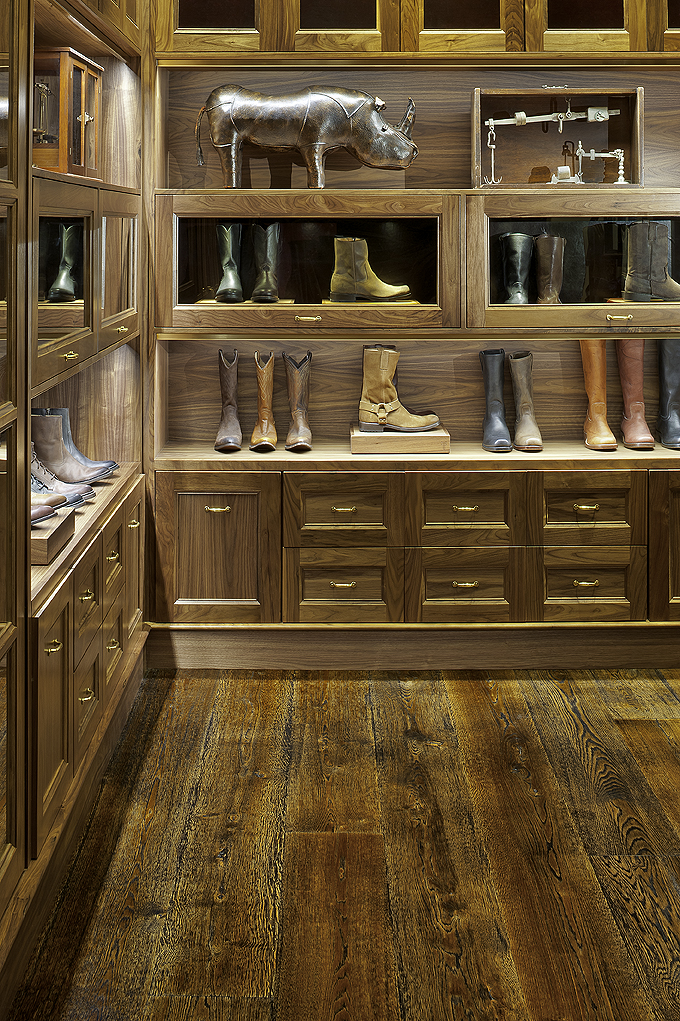 As you can see, virtually any color can be achieved when you change the natural color of the wood with stains or dyes. Since monitor colors vary and since the light in your home will affect the view of your floor, the very best way to make sure you are happy with the species and color of your floor is to test out your stain and/or finish choices on samples of the raw woods. At Hull Forest Products, we offer complimentary raw wood samples so you or your designer or contractor can experiment. After all, if you're going to be living on our slice of nature for years to come, we want you to love the way it looks.
Related posts:
For pricing, specifications, and more photographs of oak wide plank floors, please visit our red oak flooring and white oak flooring galleries online at hullforest.com.