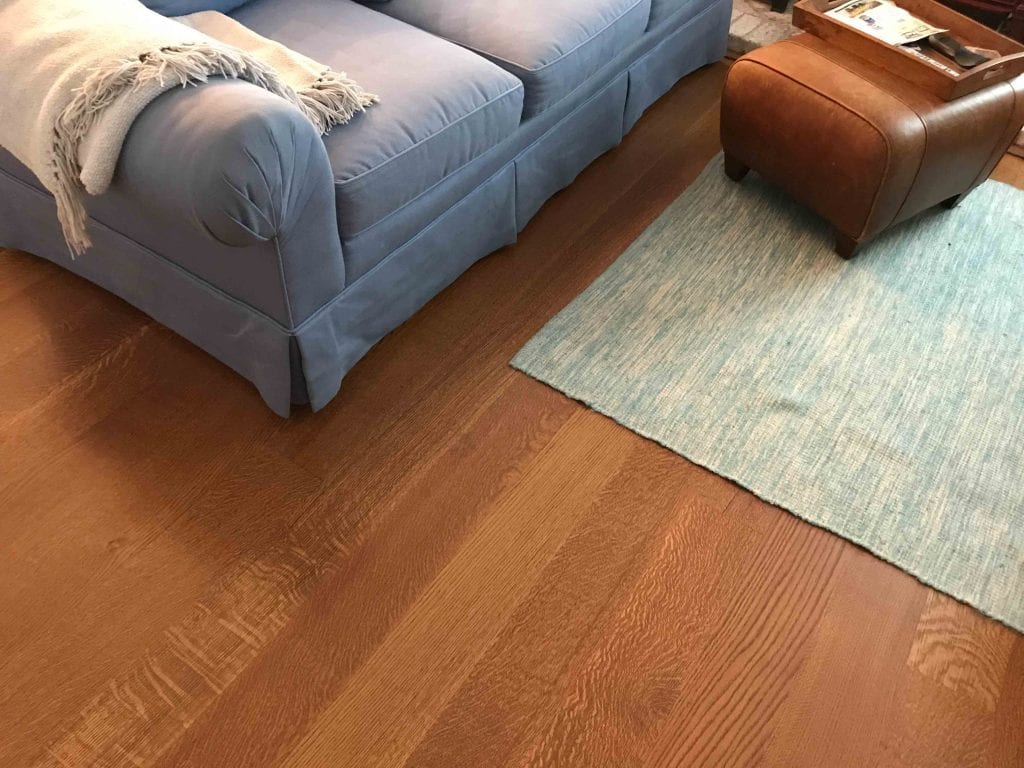 For those of you interested in quarter and/or rift sawn wood floors, we've put together this post to show off some of the quarter and rift sawn wood floors we've made for clients lately.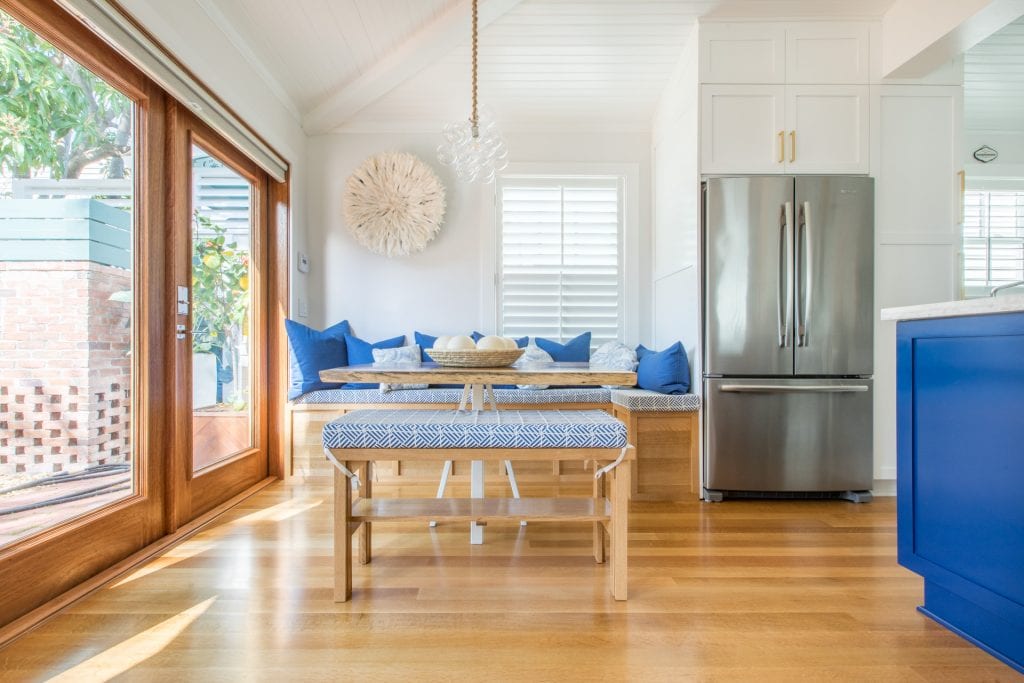 We are always happy to send samples of our wood floors, but sometimes it's hard to tell from a single board how that look will translate across an entire room. We find nothing helps people make up their mind about a floor more than seeing finished room-setting photos. [Note: If you have installed our wood flooring, we encourage you to send us a photo!]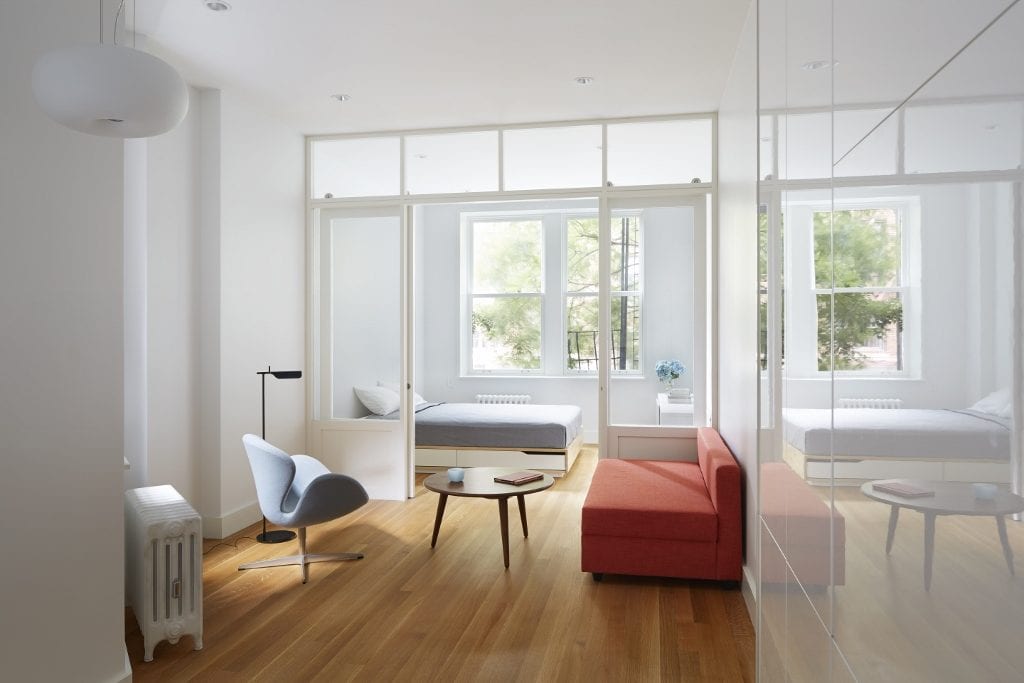 There is something very classic and comfortable about rift and quartersawn White Oak that makes it work with many decorative styles, from minimalist (as show in the Greenwich Village studio (above) to this more traditional Long Island home (below).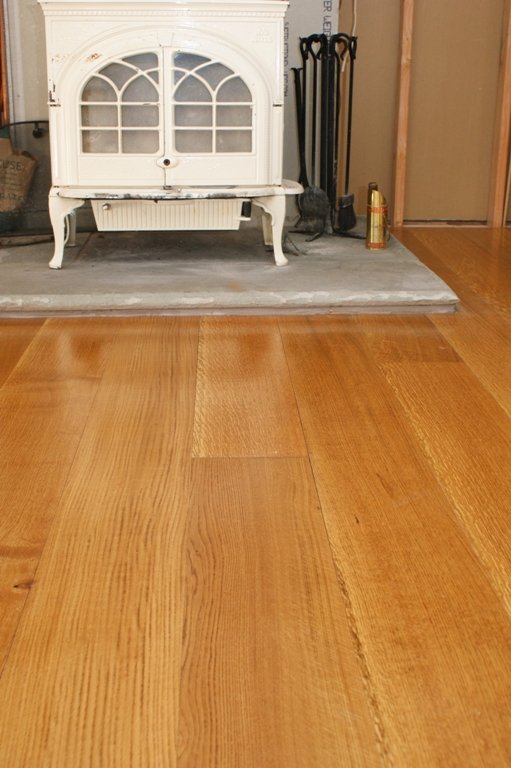 At our sawmill, when we quarter and rift saw a log for flooring, we first quarter the log, then we slice into it, as show in second and third images of the diagram below.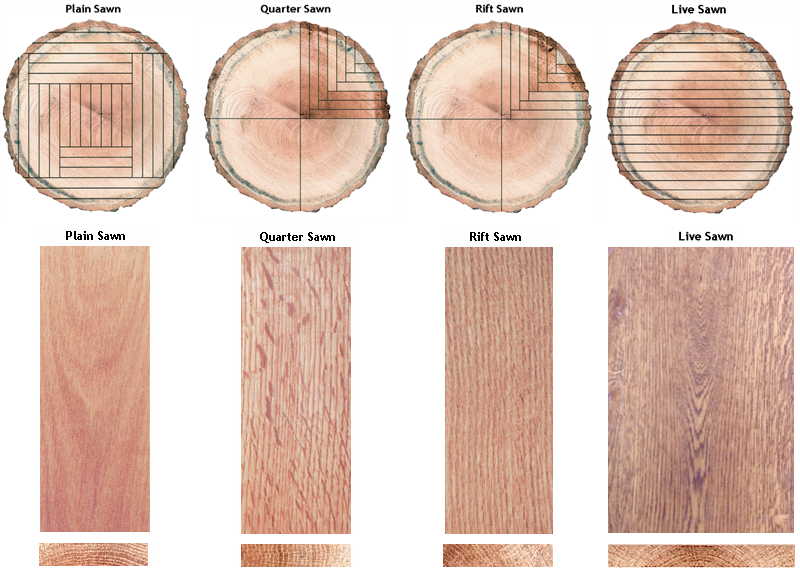 As a result, the radial and vertical grain of the wood is revealed instead of the tangential grain. The rippled figure and flecks of medullary rays that you see in quarter sawn wood (second image from the left in Exhibit 1, above) are highlighted when the wood is cut this way. These ribbon-like cellular structures run perpendicular to the growth rings, and they are responsible for transporting nutrients to the tree via sap.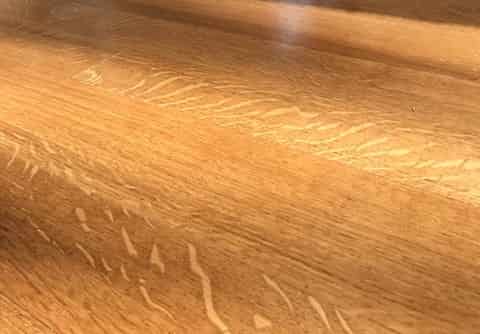 In contrast, the rift sawn cut delivers grain with a very straight, uniform appearance and none of the wavy fleck, as shown in the photo below.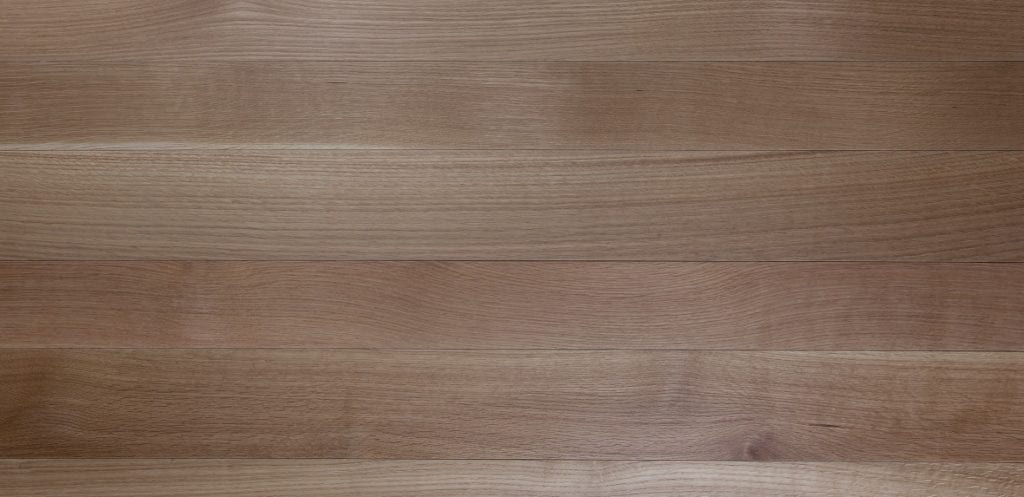 We can make you with a floor that is all quarter sawn grain, all rift sawn grain, or a blend of the two, which is a very popular look. One of the benefits of quarter and rift sawn wood, besides the different grain pattern, is extreme dimensional stability. This makes quarter and rift sawn wood floors ideal for demanding installations, such as over radiant heat.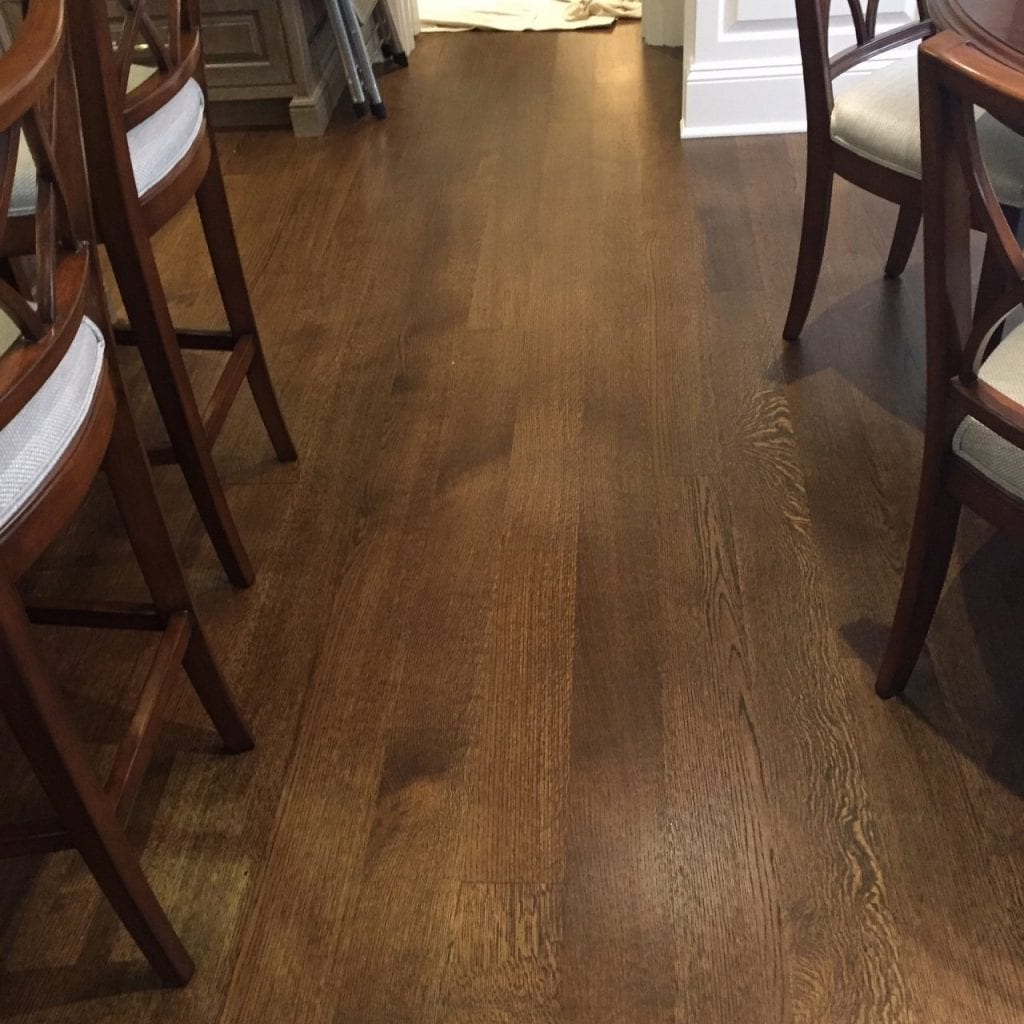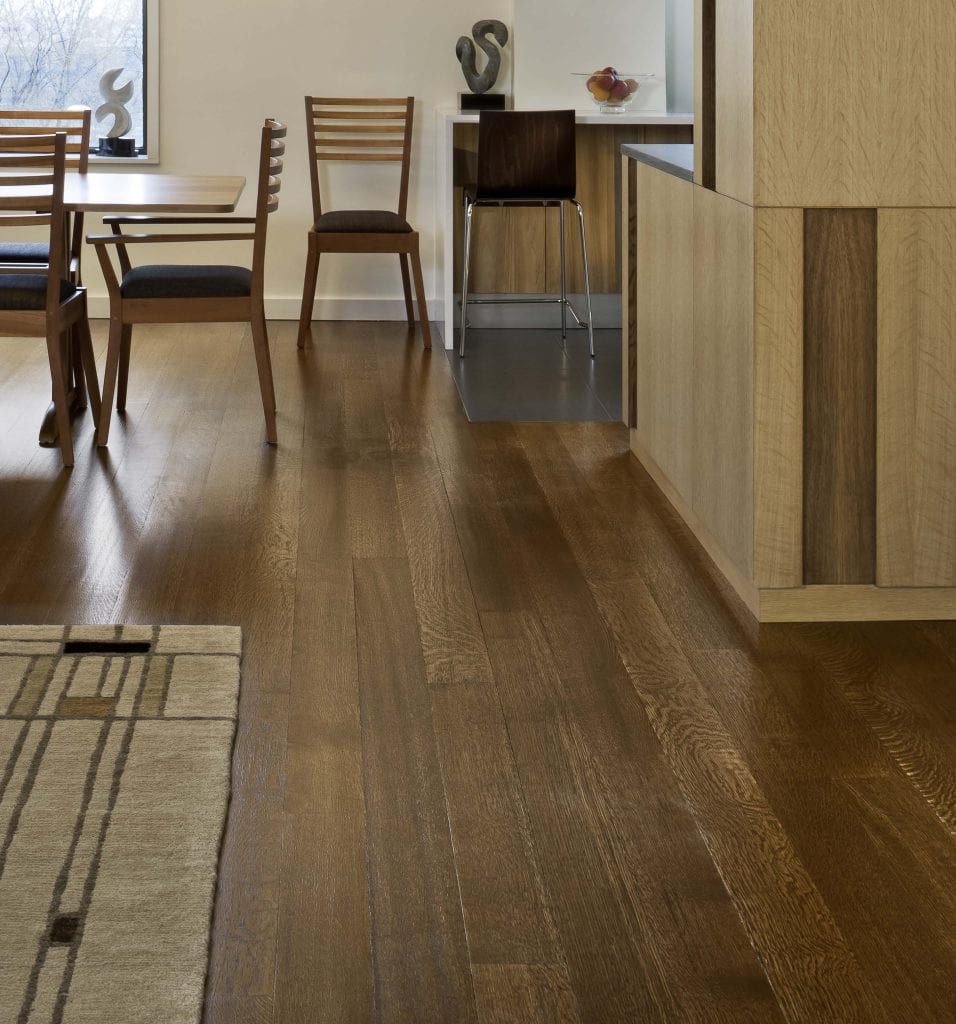 Another way to change up the look of a quarter and rift sawn wood floor is to use a grade with character markings like the floor shown below.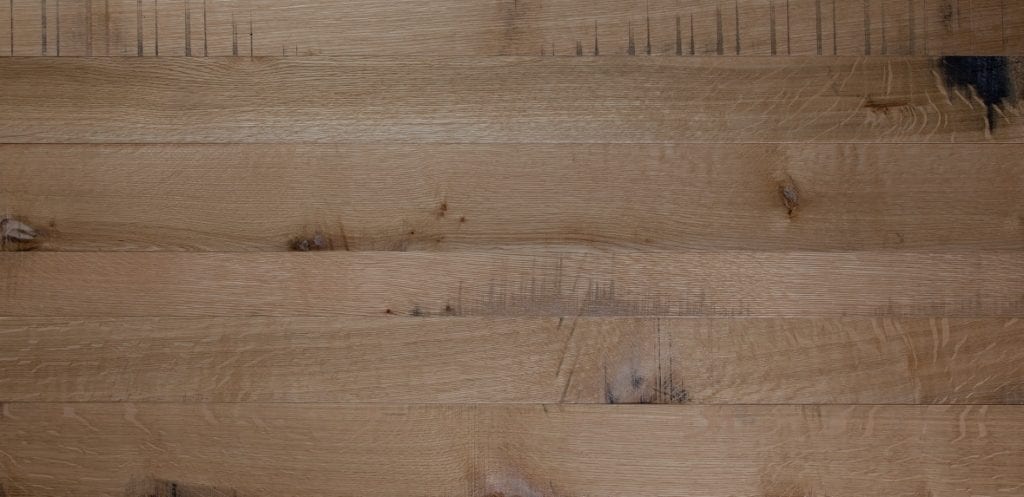 Visit our White Oak gallery and click on any photo to get specification and pricing information for any of our floors. Have questions about our floors? Give us a call 1-800-928-9602.