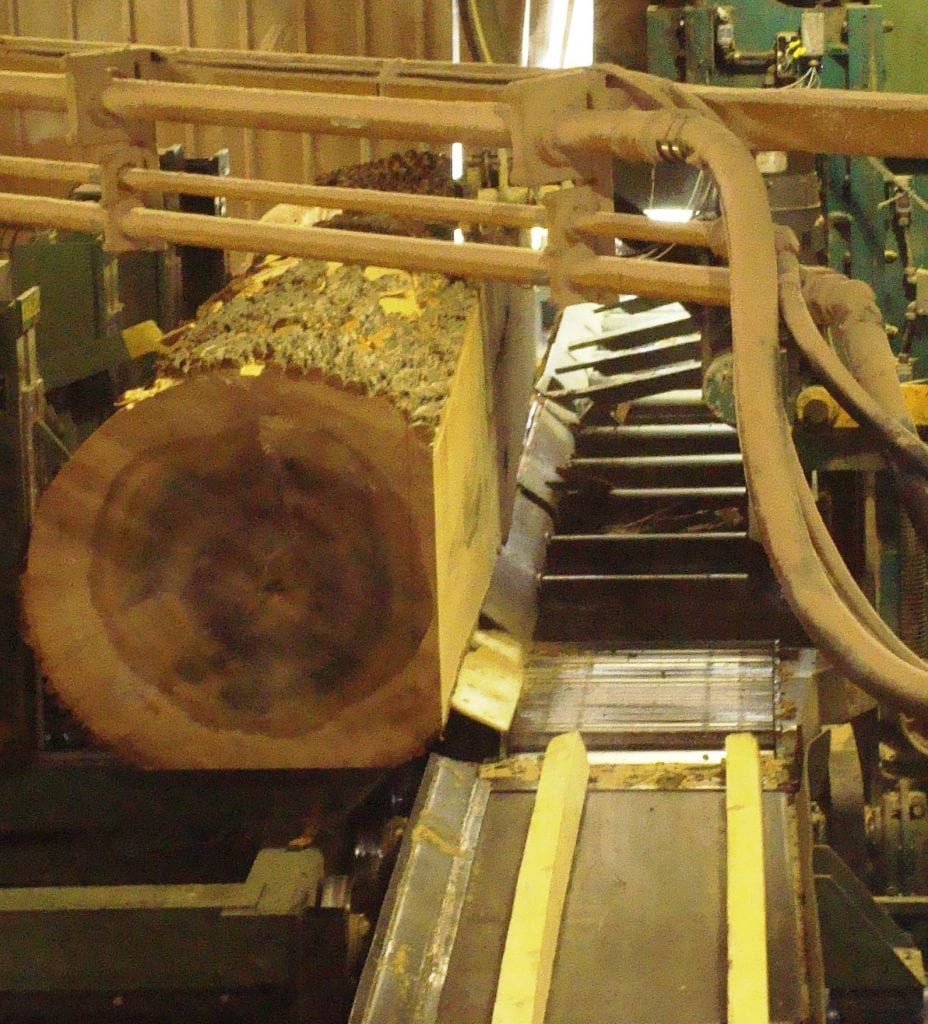 The circular saw was invented in 1813 by a Shaker sister named Tabitha Babbitt (and we still use one today), but you may be surprised to see just how modern lumber manufacturing has become! Join us for our sawmill open house on October 12, 2013, and you'll see firsthand how sustainably harvested local timber is turned into lumber for flooring, furniture, and pallets, as well as post and beam timbers and railroad ties.
Don't miss this opportunity to see the behind-the-scenes workings of a modern sawmill and lumber manufacturing facility. Here's what a past tour participant had to say about the experience:
"Many, many thanks for the wonderful tour of the Hull Forest Products facility. I was impressed beyond words. To see hardwood timber–right off the logging truck–being transformed with sophisticated computer-controlled milling machines into finished product right before my eyes was truly amazing. This process must be experienced firsthand to really appreciate the enormous effort required to deliver such a diverse array of wood products from railroad ties to wide plank flooring.
And to think that this family-owned manufacturing company is based right here in Connecticut at a time when sadly, very little seems to be made in our country any more. I will not only recommend your beautiful timber and flooring products, but will do so proudly and enthusiastically.Thank you for allowing me this exceptional opportunity. Keep up the good work! "
— Philip Tankard, AIA
The Hull Forest Products open house is scheduled for October 12, 2013 from 8am to 2pm at 101 Hampton Road, Pomfret Center, CT. Tours last approximately 90 minutes. This is an easy walk and much of it is wheelchair accessible. Children are welcome. Free and open to the public. Hope to see you there! Call (860) 974-0127 for more info.