Hull Forest Products, the largest sawmill in the metro NYC and metro Boston area, as well as New England's biggest producer of White Oak products, is hosting a series of FREE and FUN events during the month of October that highlight the value of local working forests and the forest economy. Open to the public, these events are designed to foster a greater connection between people and forests, and we hope you can attend!
Sawmill Tour at Hull Forest Products October 7th – Pomfret, CT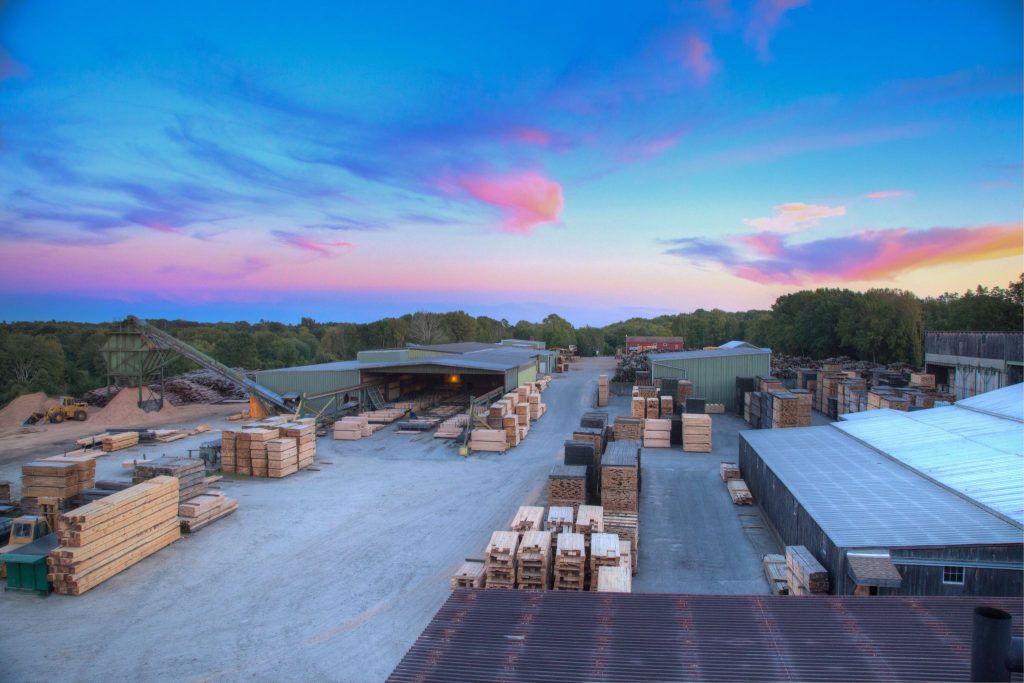 A fascinating behind-the-scenes "how it's made" tour of a modern sawmill facility – watch as we turn raw timber into finished forest products. Learn how sustainably harvested local wood is milled into lumber, flooring, post and beam timbers, and more. A must for builders, architects, contractors, and designers. Also recommended for families or anyone curious about how wood products are made. Tours are an easy .4 mile walk and take approximately 90 minutes. Tours will be offered on a drop-in basis from 8am – 2pm. Please note that this event was listed incorrectly in TLGV's Walktober Guide. It is being held on Saturday October 7th.
Date: Saturday October 7, 2017 8am-2pm
Location: 101 Hampton Road (Route 97) Pomfret Center, CT 06259
Contact: (860) 974-0127 or info@hullforest.com
Woods Walk #1: The Man Behind the Yale University Forests October 15 – Union, CT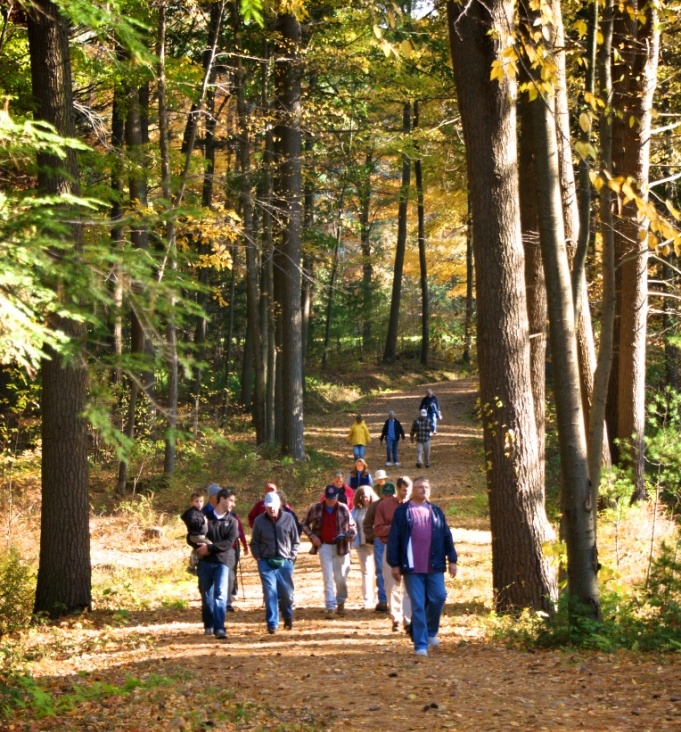 Join us Sunday October 15th for a 2-hour 2-mile guided walk of Hull Forestlands' Myers Pond Forest, formerly the summer home of Yale University Forest founder George Hewitt Myers. Walk participants will learn about changes in the land over time since the days of the Nipmuck Indians, early farming in the area, and the man behind the Yale Forests, who worked to create this most remote of Connecticut's forested areas. Walkers will tour the site of the Myers family summer home and cemetery. This tour also showcases sustainable forestry and the ways in which woodland management can improve and diversify bird habitat. Leashed dogs are welcome to accompany hikers on this walk.
Date: Sunday October 15 1:30 pm (raindate October 22 at 1:30 pm)
Location: 159 Kinney Hollow Road, Union, CT. Look for the Hull Forestlands sign.
Contact: Hull forester Michael Bartlett (860) 377-0117
Woods Walk #2: Westridge Farm & Pachaug Forests Oct. 21 – Stonington, CT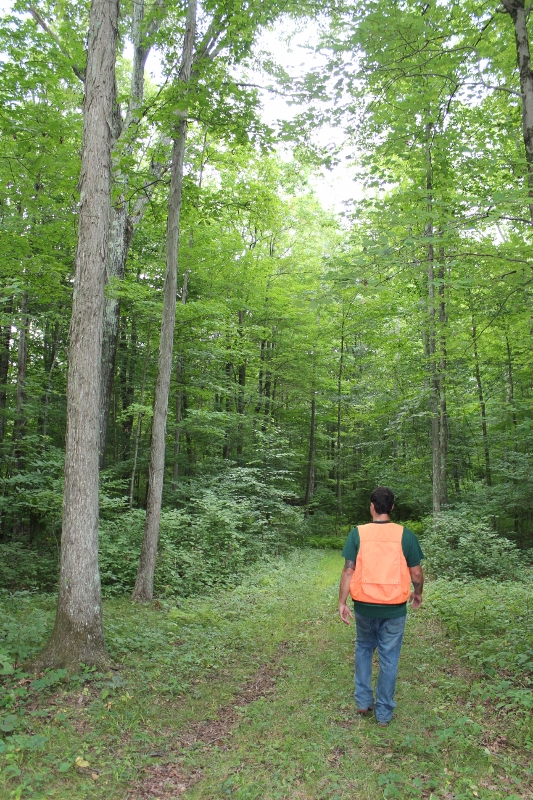 A 2-hour 1.5- mile guided tour over moderate terrain at the Westridge Farm Forest and the neighboring Pachaug State Forest. Led by foresters from both Hull Forest Products and the state of CT, participants will view and discuss recent woodland management activities, see beautiful old stone walls, and then cross into adjacent Pachaug State Forest to visit cultural artifacts including an old shingle mill site.
Date: October 21st 10 am (rain date is October 28th at 10 am)
Location: 611 Wyassup Road, North Stonington, CT
Contact: Hull forester Chris Casadei (860) 235-6550
Woods Walk #3: Historic Steerage Rock October 22 -Brimfield, MA
On this 2-hour guided woods walk you will learn about historic Steerage Rock, once a favored camping site of King Philip, son of Massasoit, and a landmark on the old Indian trail that later became known as the Bay Path, which served as a landmark for the pioneer settlers of the Connecticut Valley. Participants will view actively managed woodland and enjoy a vista of Brimfield Common as well as a view of the path of destruction left by the the 2011 tornado. Bring binoculars. Leashed dogs are welcome.
Date: October 22 1:30-3:30 pm, rain or shine
Location: Steerage Rock Road, across from 1 Harnois Lane, Brimfield, MA
Contact: Hull forester Mike Bartlett (860) 377-0117
Woods Walk #4: Enhancing Wildlife Habitat, Improving Forest Health, and Creating New Opportunities at Worcester County's Camp Marshall 4-H Center – October 28 – Spencer, MA

Join us for a guided woods tour over moderate rolling terrain to view and discuss recent woodland management activities on the 100-acre working forest at Worcester County's Camp Marshall 4-H Center. Participants will walk new recreational trails created during a 2017 timber harvest and observe enhanced wildlife habitat, a young hard maple stand that will serve as a future sugarbush for the camp, areas where stump grinding has been completed to reclaim old fields, and areas that were once pasture land that have since converted back to woodland.
Date: Saturday October 28 9am rain or shine
Location: 92 McCormick Road, Spencer, MA
Contact: Hull forester Ross Hubacz (860) 576-1546