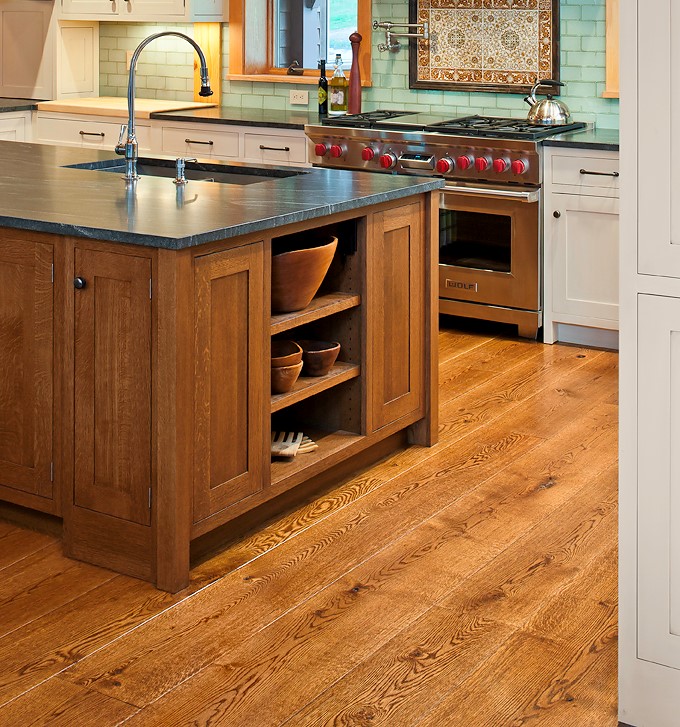 Live sawn White Oak floors are a customer favorite, with good reason. This type of wide plank wood flooring has beautiful and unique grain, is extremely durable, and offers excellent value. Read on to learn more of what's to love about the live sawn cut:
1. Live sawing is a traditional method of sawing wood flooring that creates a beautiful grain pattern.
Live sawn White Oak floors are also known as "European center cut floors" or "French Oak floors" because this saw cut was popular in the old world. The saw passes straight through the log from the outside diameter through the heart, creating the widest possible boards and utilizing as much of each log as possible.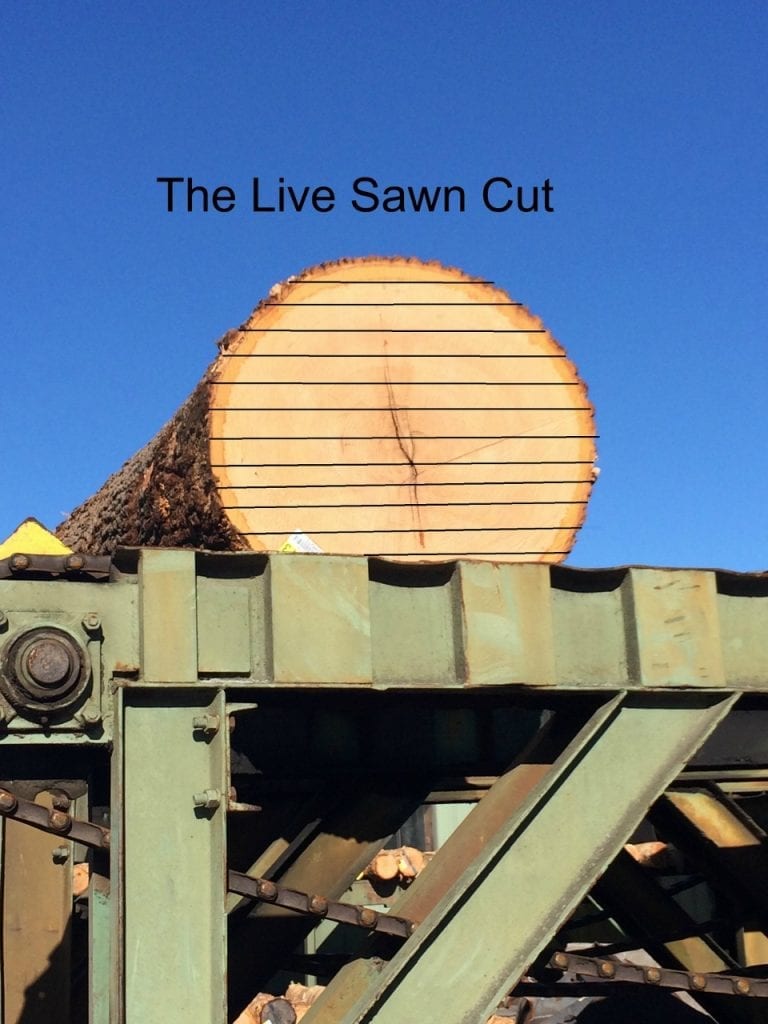 Because each live sawn plank contains a mix of clear and natural grade wood, the flooring is an accurate representation of the inside of each individual tree. Wide live sawn planks include some of each of the grain styles: rift sawn, quarter sawn, and plain (also known as flat) sawn.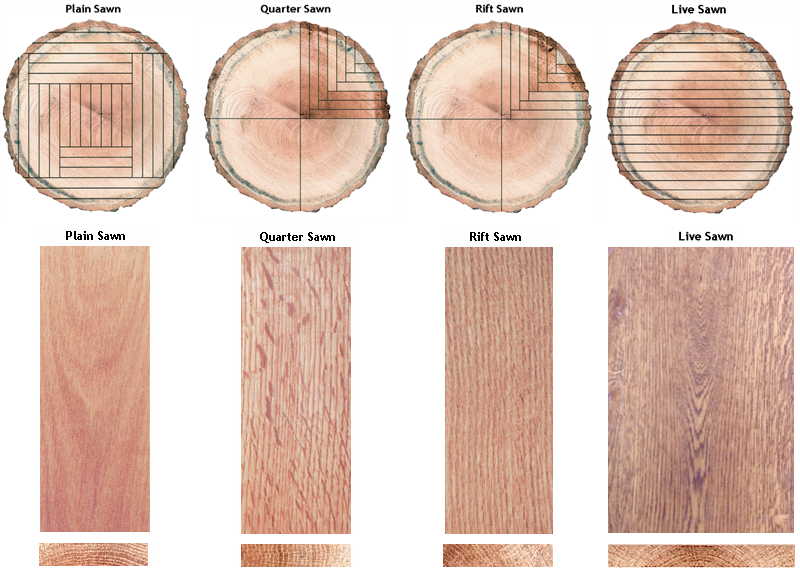 2. Live sawn wood flooring is an extremely durable wide plank flooring choice.
Live sawn planks contain both radial grain (grain that runs perpendicular to the growth rings) and tangential grain (grain that runs parallel to the growth rings). This grain mix makes live sawn boards very stable – even at wider plank widths. We dry the floor boards carefully and mill the backs with stress relief to prevent cupping. As a result, we confidently offer our live sawn White Oak solid wood flooring in widths up to 14 inches.
3. Live Sawn White Oak floors are environmentally friendly.
The live sawn cut offers the best resource utilization of all the saw cuts. It conserves the majority of the log with very little waste. Superior resource utilization is one reason why this cut was so popular in the old days. Waste not, want not.
4. Live sawn White Oak wood floors work with modern and traditional interiors.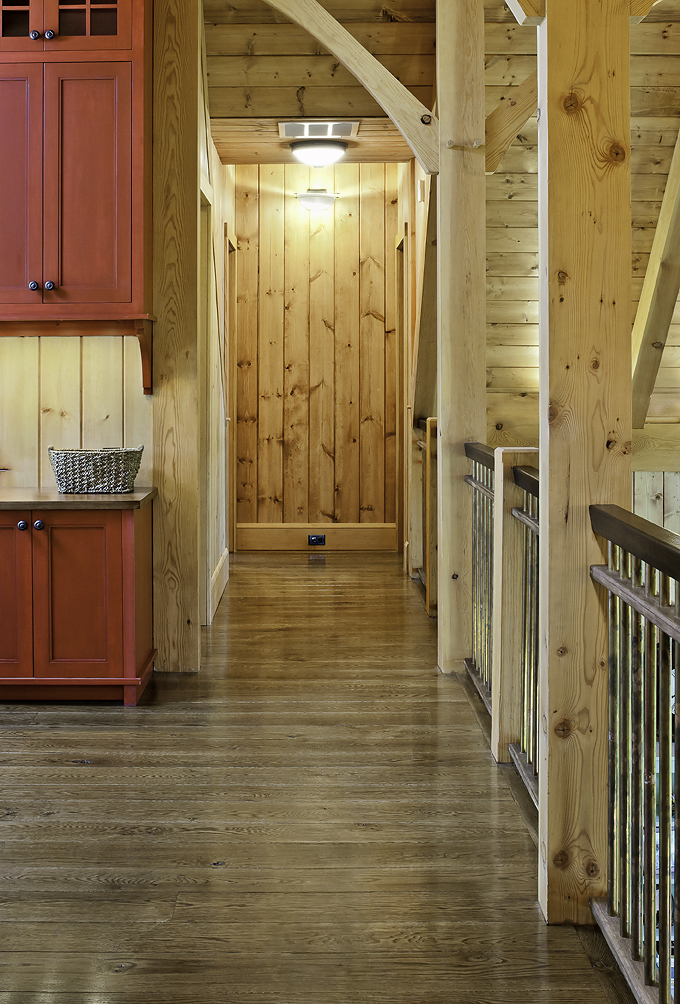 Live sawn oak floors are a classic flooring look that adds a welcome organic element of wood and warmth to any interior. Browse photos of our live sawn wood floors in a variety of interior styles.
5. Live sawn floors offer excellent value
Live sawn White Oak floors offer one of the best values in wide plank flooring. They are an affordable luxury compared to their close cousins, rift and quarter sawn floors. (Rift and quartersawn floors result in a higher waste factor so they are more expensive.) Live sawn floors offer a very wide plank floor with the stability of quarter and rift sawn floors at a fraction of the price.
Shop Live Sawn White Oak floors
We hope you'll stop by the wide plank flooring showroom at our Connecticut sawmill, or have a sample mailed to you. We ship our floors nationwide.
Give us a call today at 1-800-928-9602 to order a sample and request a quote – or email us. You can also visit us online at www.hullforest.com.