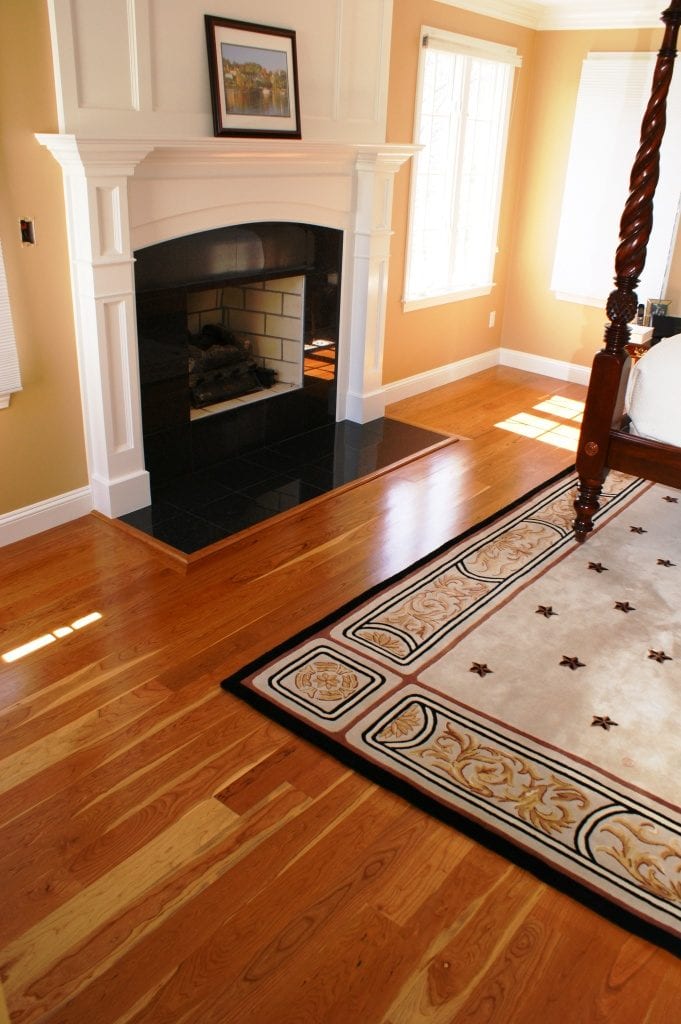 Love the look of wide plank flooring but not the price? Don't despair! With a little homework you can find the floor of your dreams at a down-to-earth price. Here are some tips from Hull Forest Products, a family-run New England sawmill that has been making wide plank flooring for three generations.
1. Buy mill-direct.
Many flooring manufacturers claim to be mill-direct, but they are really just buying someone else's lumber and re-milling it into flooring. To find the best deal, you want to circumvent the middleman and go right to the source. At Hull Forest Products, we manufacture our wide plank flooring from start to finish. We grow the trees, harvest them, and make lumber and flooring with them. It doesn't get any more direct than that. Because we control the entire supply chain, we are able to keep our prices reasonable for the quality of wood floor we offer.
2. Choose random widths.
In most cases, you will save money by choosing wide plank flooring in a range of widths–for example, a percentage each of six inch, seven inch, and eight inch planks instead of all six inch planks. Random width orders require less sorting of the product than orders of equal width or orders of repeating patterns. Random width flooring also provides a more natural and historically accurate look. In the old days, people used the entire log or resource that was available to them, so floors in old homes have planks of several different widths, known as random widths. Traditional floors were not only a mix of widths but also a mix of grades, and we frequently mix grades for customers who want this historically accurate look.
3. Consider narrower widths.
If you like the look of wide plank flooring but need to keep costs down, consider going with a mix of three, four, and five inch widths. A mix of 3-5″ widths is more affordable than wider widths. If you are okay with slightly shorter lengths (say, a range of 3-8 foot long planks instead of 4-10 foot planks) you will also save money.
4. Trim ends on site.
You may be able to choose plank flooring that is not already end trimmed and end matched. Yes, you will have to trim some ends on site, but you will save by doing this yourself.
5. Be flexible about the product you want.
Love the look of select grade Cherry but want to spend less money? Consider other grades of Cherry that show some color or character variation like the photo above. When a log is opened up by our saws and turned into planks, the boards are not identical. If you want a floor with consistent color and grain, we have to sort and select for that, and this additional handling adds to the price. Embrace the natural look and go with a range of planks from the inner and outer part of the log (the sapwood and the heartwood), and you will save money.
Last but not least: Always ask about sawmill overruns and sales.
Most primary producers (a.k.a. sawmills) will have some overruns or odd lots of inventory gathering dust in a warehouse. These items are usually heavily discounted, though the volume may be limited. If you're not doing a whole house and only need enough for a room or two, look for these odd lots and sawmill overruns to save even further.
And remember, wood flooring is an investment in your home. According to realtor.com, homes with real hardwood floors sell faster, and at higher prices, than homes without them.
Ready to learn more? Start by browsing our mill-direct wide plank floors.
Have questions? Contact us: 1-800-928-9602